SOUTHCOAST CHILDREN'S THEATRE BOARD

Artistic Director: Denis Lawrence, Jr.

Executive Producer: Tracy Clarke

Associate Producers and Board Members
:

Melissa Boucher

Tracy Clarke

Marina Jackson

Stacie Long

Joseph Lopes

Jodie Maitoza

AnnMarie Pfeninger-Racine

Marc Racine

Elise Rego

​Email:    scctmail@gmail.com

Mail to:  SouthCoast Children's Theatre

             P.O. Box 51201

             New Bedford, MA  02745 

Phone:   774-202-5269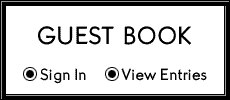 Our office and rehearsal space is located at 

680 Purchase Street, New Bedford, MA (Next to the Zeiterion Theatre)

SCCT is thankful for the support we receive from the community. 

We would like to thank our corporate sponsors for the 2020 season:

844-744-5544

Interested in purchasing items with the SCCT logo?

You can order t-shirts, bags, drinkware and more.  These items would make great gifts for the holidays and to give after performances!

To enter our store, please click  
here