SOUTHCOAST CHILDREN'S THEATRE BOARD

Artistic Director: Denis Lawrence, Jr.

Executive Producer: Tracy Clarke

Associate Producers and Board Members
:

Melissa Boucher

Tracy Clarke

Marina Jackson

Stacie Long

Joseph Lopes

Jodie Maitoza

AnnMarie Pfeninger-Racine

Marc Racine

Elise Rego

Email:    scctmail@gmail.com

Mail to:  SouthCoast Children's Theatre

             P.O. Box 51201

             New Bedford, MA  02745 

Phone:   774-202-5269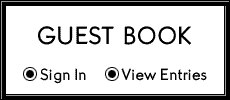 SouthCoast Children's Theatre's goal is to strive to give the children of SouthCoast the opportunity to be involved in a professional learning atmosphere as it relates to the performing arts. We teach children respect for others while at the same time building self-esteem and reinforcing team work to achieve a common goal. That goal being to allow children in grades one through eight to participate in a production of children's age appropriate theatre.  

SCCT is thankful for the support we receive from the community. 

We would like to thank our corporate sponsors for the 2020 season:

844-744-5544